A few days ago these arrived on my doorstep. Oakley SI Assault boots in desert tan color. Actually I never liked the look of these boots before. But seeing them worn by Special Operational Forces operators made me like them more and more.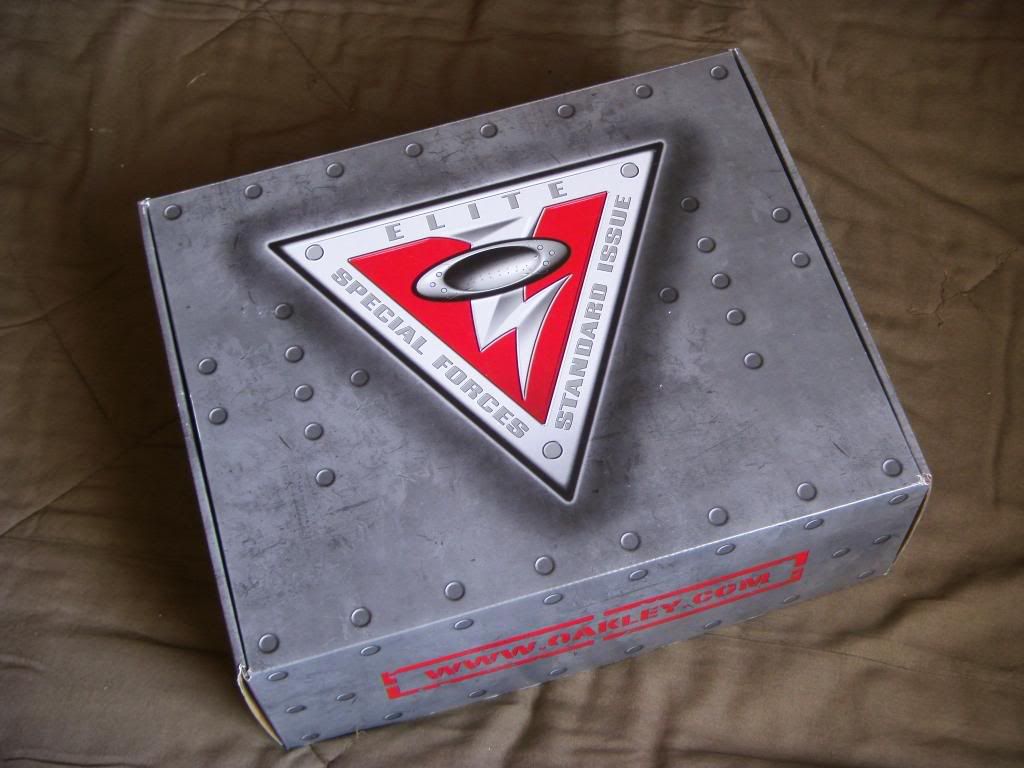 Unfortunately I was not able to buy the USA made version of the SI Assault boots as Oakley USA does not sell them to A: civilians and B: to people living outside of the USA. There are some that you can find in Ebay auctions, but most of the time these are secondhand, used items. Not such a good idea when it comes to hygiene.
So I got these from www.polimil.co.uk , a British webshop that I used before for purchasing Oakley products. They sell at a very competitive price, about half the price of what sells on Ebay. And they offer good communications and lightning fast shipping. Usually it takes about 3 days from ordering to receiving the product.
I already own and use a pair of these boots in black. The black ones are in size US 10 and I found them to be a little bit too small. Especially when they were brand new out of the box, I had to take out the sole padding to fit my Walkfit® inserts. And still they hurt my feet for a couple of days till I broke them in. Now they fit very well, although I could use a little more room for the toes.
That is why I ordered size US 11 this time and these desert tan pair of boots fit perfectly. There's not much difference between the black and tan boots, except for venting holes on the desert tan pair of boots. Presumably for venting in hot arid conditions. But other than that they are identical.
These are assault boots and as such, they are not recommended to be worn as hiking boots. One disadvantage that I have noticed, is that the sole is very slippery on wet surfaces. Not a good thing for assault boots. But comfort wise, they are excellent.
I usually wear a size US 10 in Bellevilles and for Oakleys I wear a size 11. They run a bit small, and I would recommend buying 1/2 or 1 size bigger. Also they do not set off the metal detector at airports, so they are good to go for traveling.