I won this MRCS (MICH Ranger Communication System) on Ebay. They are fabricated by MSA Sordin. It offers hearing protection and functions as a communication headset at the same time. It came with two Nexus U-94 U/A Push To Talk buttons (PTT) wired for MBITR radio. But they're useless for me, as I don't have an MBITR.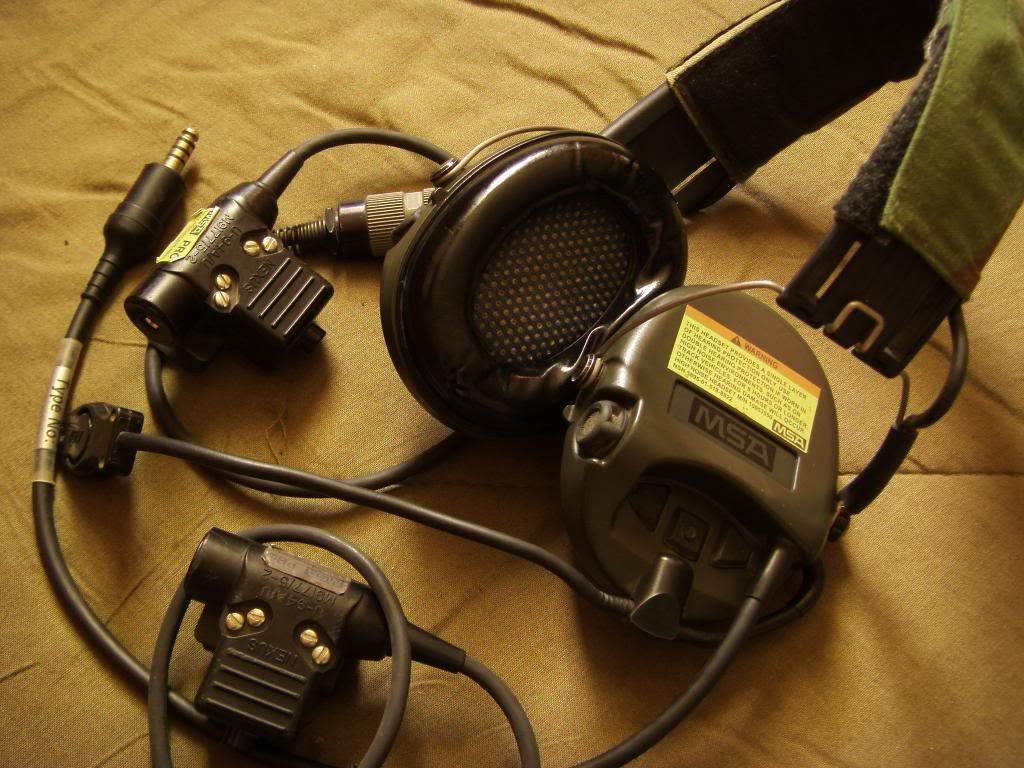 Next month, I will buy a PTT wired for a 2 pin Kenwood radio. To use this military headset, the PTT will need to be rigged with an microphone amplifier, as the impedance of the military microphone, which is rated at 150 Ohm, is too low to use with a civilian radio, which has a higher impedance. So I contacted the people at talkingheadsets.co.uk and they will wire up a PTT for me. If you are interested in the headset, you can also purchase it from their website:
www.talkingheadsets.co.uk
. You can find it on Ebay from time to time and they'll be cheaper to be honest.