There was a bunch of cheap LBT 6094B's on Ebay, so I grabbed one just for the heck of it.
The seller listed the color as chocolate coyote brown. Ideally I wanted a tan 6094 for a SEAL loadout, but it was just to cheap to pass up.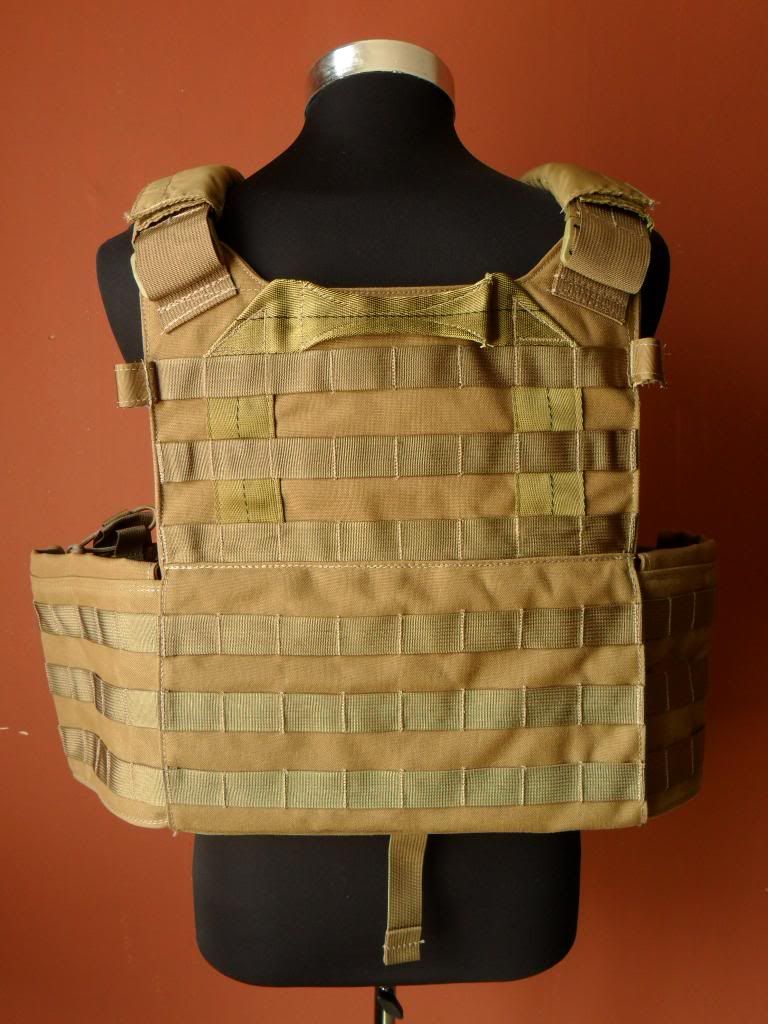 Here's a comparison pic between my FSBE II RRS-V and the LBT 6094B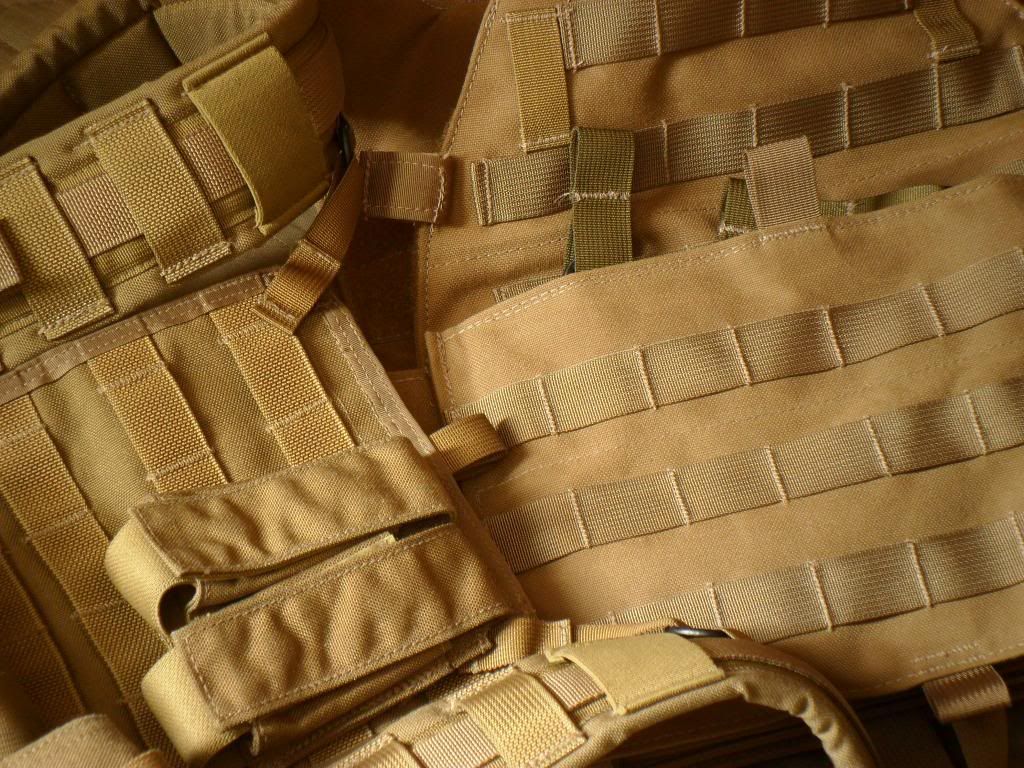 Color difference is barely noticeable IMHO. And next is a comparison between the LBT 6094B in CB and the LBT 9034A in Tan.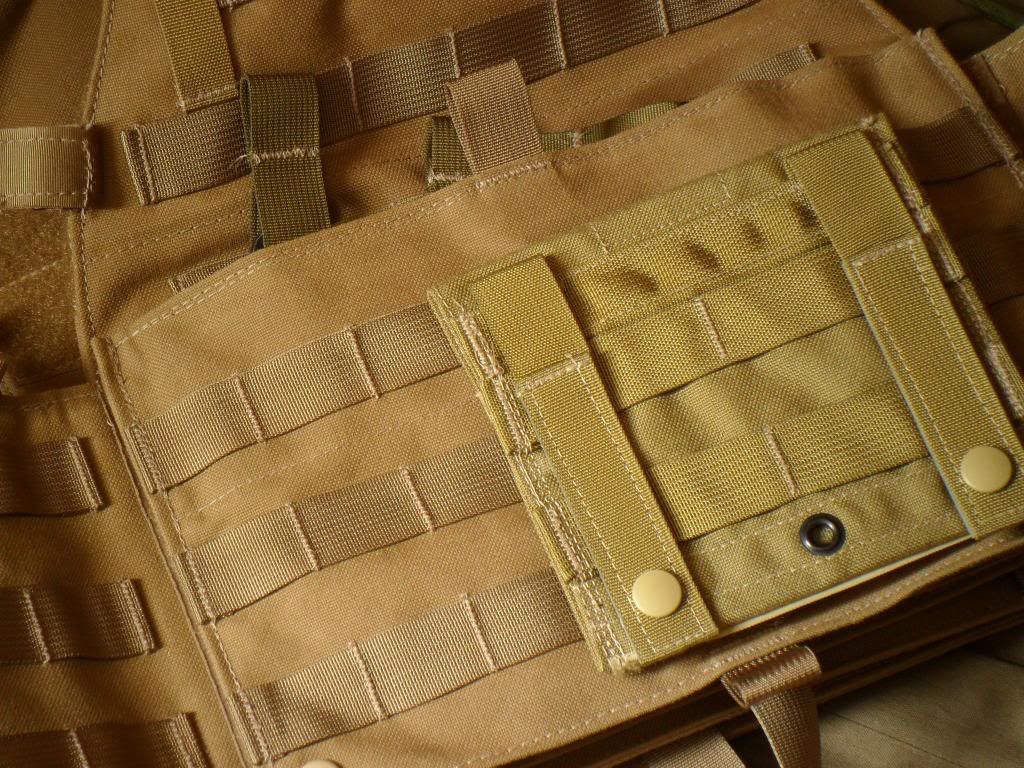 Here the color difference is rather obvious.
Picture of the label.
I also picked up one of the internal mag shingles aka LBT 2645A, which are made to be used in this vest.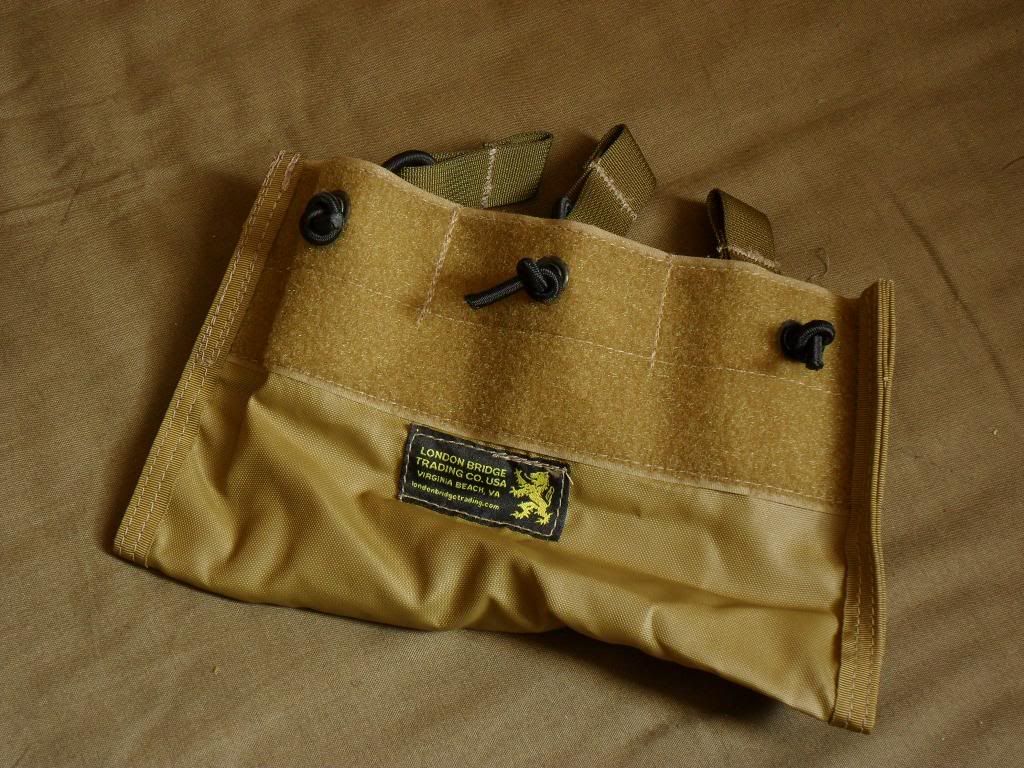 And here's the end result with some FSBE II pouches that I just threw on there.