I already had these pouches, but from a different date. 3 x flash bang pouches dated 2007 and 6 x .45 FB mag pouches from 2006.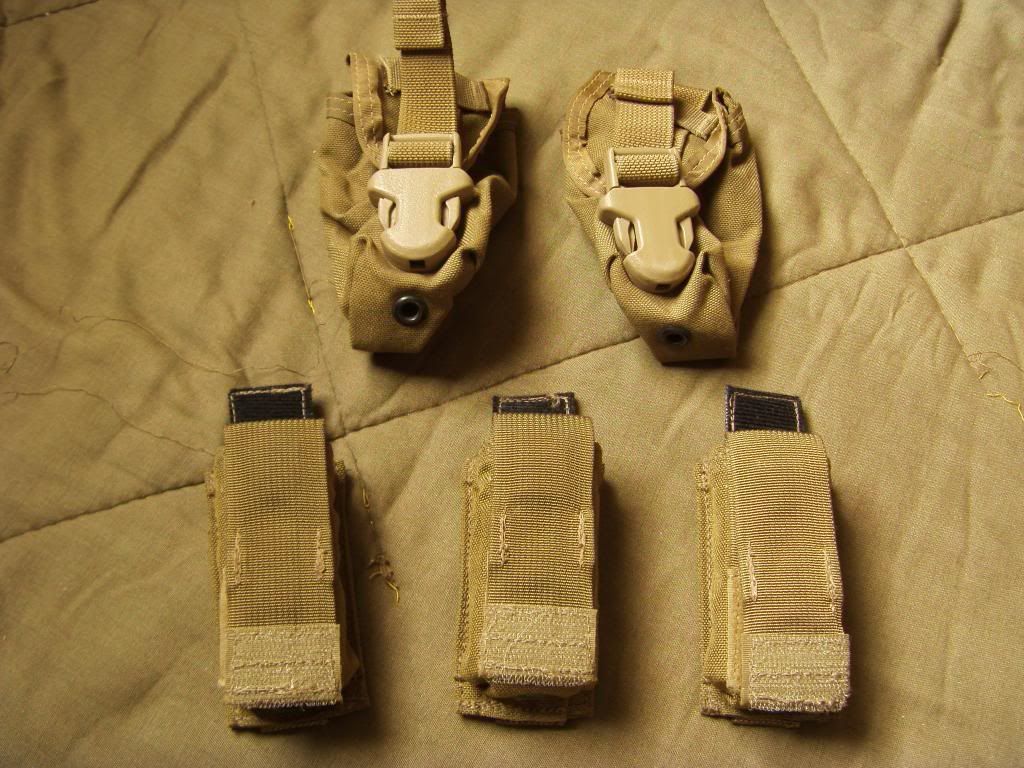 These are all dated 2005 though.
Unfortunately I noticed the auction for these .45 FB pouches too late and there were only 3 left. So I bought all the remaining ones. Ideally, I would have bought 6 of them.
On a different note, I have another pouch coming in. But I'm still waiting for it to be shipped out to me. I'm hoping it will arrive soon, as it's something nice!